Veteran Careers
EGA Homes' Elite Team of Real Estate Professionals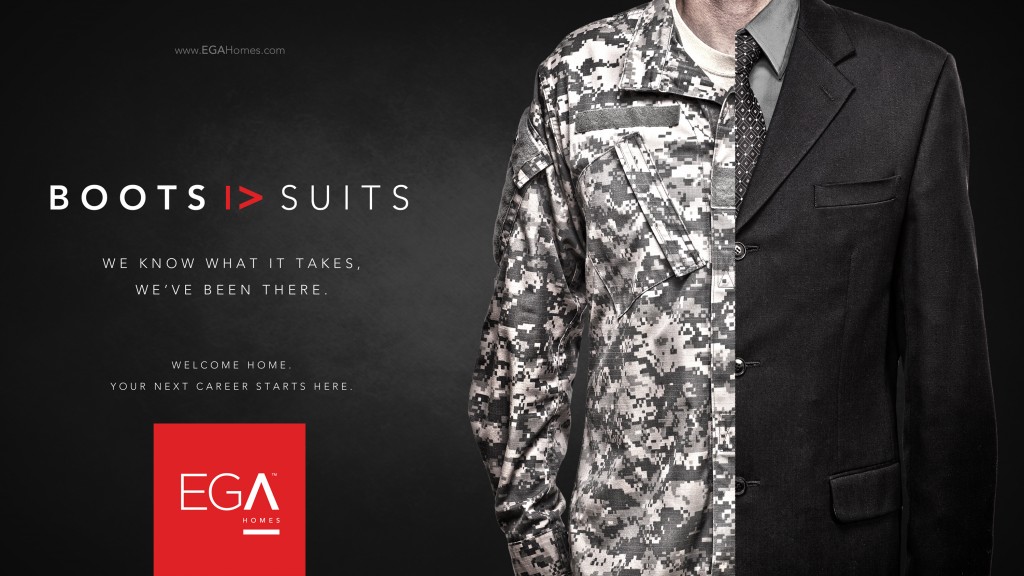 Interested In A Career In Real Estate?
EGA Homes is a Real Estate Agency whose purpose is to enrich the lives of our clients, agents and community through home ownership by delivering results with integrity, knowledge, and passion.

What We Stand For: Eagle Globe Anchor
Boots to Suits Program:
Veterans of the U.S. Armed Forces and Military spouses are encouraged to apply for the Boots to Suits employment program whereby EGA Homes hires, helps license and trains our nation's heroes and provides the template necessary for a successful career in real estate.EGA Homes is Veteran owned. It's founder is a Veteran of the US Marine Corps and Operations Desert Shield/Desert Storm and has helped provide jobs, housing assistance, meals, networking opportunities, medical assistance, PTSD counseling and more to thousands of Veterans from different eras and all branches through his robust network of professionals, nonprofits, and community leaders. Semper Fi.

Here are some pictures of Ruben with some of our recruits enlisted in our program. If you are a Veteran and think real estate is your next mission, contact us today! Even if you are not sure, we will sit down with you at NO cost and lay out in more details what we can offer you.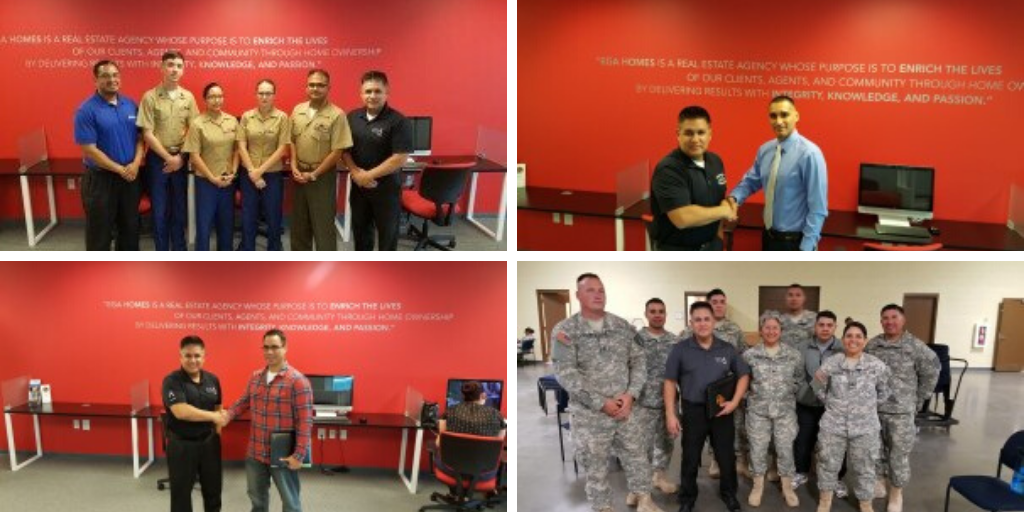 Even if you are not a Veteran, you can have a career with EGA Homes. As a Veteran owned business we offer special services to employees in all military branches. Boots to Suits serves all branches of the military.


About the President and Founder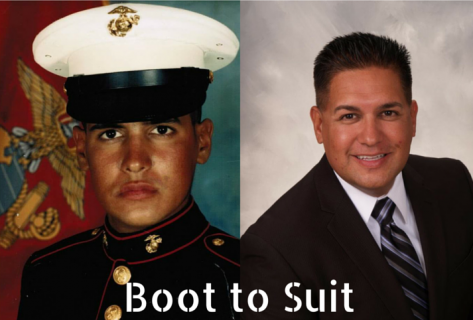 EGA Homes is a Veteran Owned real estate firm (VOSB) which specializes in residential, commercial and real estate investment services throughout Southern California. The firm also actively recruits Veterans of the US Armed Forces as part of its Veterans hiring initiative known as "Boots to Suits."

Founder and President, Ruben Hernandez, created EGA Homes on the set of fundamental principles of loyalty, teamwork, integrity, and mission accomplishment… all lifelong core values reinforced in the United States Marine Corps. This set of principles also serves as the nucleus of EGA Home's value system and the manner in which each real estate professional in the agency conducts him/herself daily.

Mr. Hernandez grew up in a suburb of Riverside known as Rubidoux where he excelled in various sports, but particularly in football, where he led his division I team to the playoffs as a starting quarterback. Halfway through his senior year of high school, Ruben enlisted in the United States Marine Corps where he could honorably defend his country, the way his father, grandfather and several other family members had before him as part of a family tradition of military service. Mr. Hernandez served in the Gulf War and ultimately completed two overseas deployments, one of which earned him a Navy Achievement medal for saving a life in addition to a Liberation of Kuwait, Liberation of Saudi Arabia, Southwest Asia Service Medal and others.
Since that time, Mr. Hernandez has helped many Veterans realize the dream of home ownership as well as establish VOBs (Veteran Owned Businesses) in hopes of bettering the lives of Veterans everywhere. Mr. Hernandez also helped create one of the top real estate operations in Southern California as a top performing real estate professional and now President of EGA Homes, a Service Disabled Veteran Owned Small Business and Minority Business Enterprise (SDVOSB and MBE).

Mr. Ruben Hernandez can be reached at:
951.565.8226
info@EGAhomes.com

Enlist Today
Thank you for the email, we'll get back to you shortly