Renters come up with a million reasons why they avoid buying a home. Many people believe that they can never obtain that aspect of the American Dream, because of financial barriers or the condition of their credit.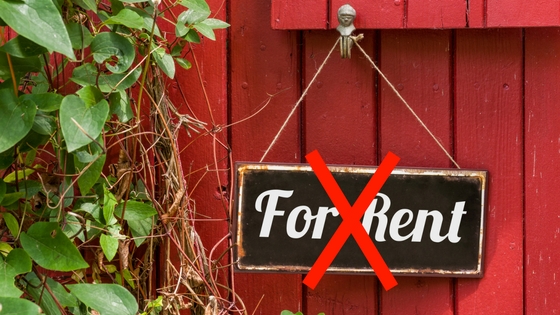 According to the U.S. Census Bureau 63.7% Americans own their own home. It is time to turn excuses for not buying a home into the reality of owning your own home. With research and a great financial strategy you, too, can have a place to call your own! If you are still skeptical, lets talk about some reasons to consider.

Consider These Two Things:
There are always going to be two main factors to consider: How much you expect the home to appreciate and how long you plan to stay in your home. You've heard this all too often: buying a home is a big investment, but it's time you start looking at it as an asset. An asset you own at best, and not to mention the potential for your home to appreciate in value. Homes historically appreciate overtime, even holding on to your property for a minimum of five years can make a significant difference in its value.
Buying beats renting most of the time in terms of long term benefits. Paying on your mortgage, for example, builds equity in your home meanwhile your rent goes toward maintenance and your landlord. Equity is a wealth builder in comparison to paying rent where you're getting little to no long term benefits. Not to mention, owning a home helps your credit significantly.

Property Taxes?
So you don't want the headache of property taxes? Most renters don't want to pay property taxes. Truth be told, renters even have to succumb to paying property taxes through cost of their rent. Landlords typically include that in the cost for rent. The only difference is your landlord is able get a tax deduction and you don't. Being a lifetime renter can cost you in more ways than actually having home ownership.
According to the U.S. Department of Housing and Urban Development, Bureau of Labor Statistics, and RealtyTrac:
The total monthly cost for a median-priced home in the U.S., including insurance, taxes and the mortgage payment, is more affordable than the equivalent rental costs for a three-bedroom property in 354 of the 540 analyzed counties. Several major cities are located in those 354 counties, including Chicago, Phoenix and Las Vegas.
"I am afraid of commitment"

The most common excuse whether it is a city, mortgage, or fear of outgrowing your home. While it is fair to have these concerns, consider the long term benefits.If you are able to commit to living in your home for at least five years.The bottom line is if you plan on living longer than that threshold, you're better off buying than renting. According to experts, it recommend to stay in your house for at least three to five years in order to recoup your cost that come with closing and to see a increase in your home value.
Taxes
In just a year you are eligible for a 15% capital- gain tax rate on profits. After two years and there's no tax on the proceeds from a sale (up to $250,000 for singles, and $500,000 for married couples).
Take anything you heard about " you must put 20 percent down" and ignore it. Here is the reality of that situation.
Down Payment
Yes, mortgage insurance is not something we like to hear about. However, this allows people to become home owners that otherwise could not afford it. Take a $350,000 home in Riverside(about the average home price). 20% down would cost you around $70,000, leaving $280,000 on the rest of your loan.That is a lot of cash!
We have programs that will get you into a home starting at 0%-3% down.
It is true,the larger the down payment, the better "deal" you are getting. You'll get a lower mortgage interest rate, pay fewer fees and gain equity in your home much faster. But ultimately it's a matter of balancing your short-term financial capabilities with the realities of your local real estate market and your future savings and earnings potential to determine the best long-term financial result for you.
How do I do that? We advise to find a professional! You want to get in contact with a Mortgage Loan Officer who can give you every possible scenario. A loan officer spends their career finding ways to get people into homes (from the finance perspective).
Additional Data:
————————
According to Thinkglink, buying a home is more affordable than renting in most places.
"According to the ATTOM Data Solutions 2017 Rental Affordability Report, which analyzed data from 540 counties nationwide, buying a home is the more affordable housing option in 66 percent of the markets, up from 58 percent last year. "

Certainly, affordability is and should be a big concern if you are considering buying a home. According to financial experts, it will always strongly be suggested for buyers to calculate gross monthly income and debt; based on those figures you want to monthly residential payments at 33% or below that monthly gross income. It is important to calculate numbers based on real world examples and the current local real estate market.