Summer is right around the corner for the real estate season, and it is easy to get caught up in process of trying buying a home. Picking an agent, organizing finances, budgeting, and finding the right area, are all things you need to consider. Do you know if you are really ready to make that next step? I would not consider this a complete list, but if you can confidently answer these next 5 questions with ease, you are well on your way to home ownership.
Long term or Short Term?
If you can see yourself not moving for the next 5-10 years, you are in good shape for buying a home. Moving into a home and having to sell in 2-3 years just means that all the stuff you did to make your home "yours" goes to waste. It becomes extremely difficult to come out of head of the game. Just Google the 5 year rule to see why most people throw this number around. Your job plays a large role in this. If you are comfortable staying 5 or more years, usually you are happy and financially secure in your work.
Of course, you do not always have to listen to what people tell you. If you are handy in the home improvement area, you could buy a house and renovate it over the next couple years to prepare it for rent. Then use the rental property to leverage your next mortgage. If you are going to be going this route, I highly recommend you do your homework on real estate and make sure you understand the risk that can go into that kind of purchase.
Do you like your job? Do you like the area? You might be ready to settle down.
Do You Love Your City?
I grew up in Rubidoux, a community in Riverside County. I have so many memories growing up and choosing to come back to live here was easy. This made buying a home a great idea in my mind. I was helping local real estate, and the thought of being somewhere long term never scared me. I now own a home where I grew up playing football and graduated from UC Riverside. All the memories Riverside has given me over the years made the choice that much easier.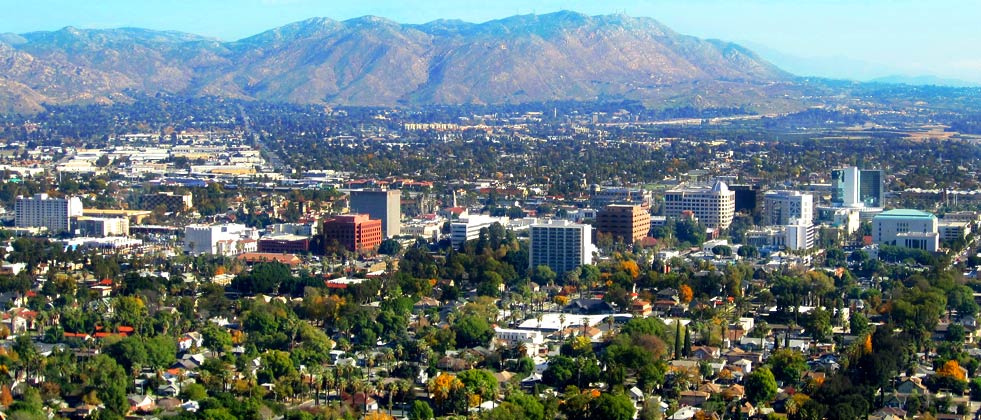 Riverside, CA
Not sure you like the area you are looking to buy? It might be a bad idea.
Speaking of love, buying a home with your partner is the ultimate form of commitment. A house is far more than equity and debt. Its a place that you will make your best memories in. Talk to your parents about the home they raised you in for the majority of your life. I can almost promise you will it will bring back many great memories. They will probably never forget that house. Living in a great city with someone you can see yourself with long term is just icing on the cake.
Getting Pre-Approved
Talking about love and memories is great, but if you are truly serious about owning a home, you need to get preapproved. Those in the real estate business will not take you that seriously unless you have sat down with a mortgage professional.
Who is this really benefiting from this? Honestly, it is the best thing you can do to not waste your time. We all know that people spend hours searching online for houses and looking at potential neighborhoods. This is fine, but if you could be looking at homes you can't afford. Getting pre-approved streamlines this process and will get you into your new home in the fastest time possible. If you want more convincing, check out this great article.
Having this step makes everyone's job easier, and you will very wanted as more people will be wanting your business!
Mortgage and Renting Are Not the Same
One common problem I see is the assumption that people are ready to buy because they could get a mortgage for a house at the same price or cheaper. I agree, rent is only good for one person, your landlord. However, don't be fooled that because you pay $2,000 a month in rent that a $1,700 mortgage will guarantee a savings in your budget.
Think about:
PMI-Homeowners insurance-Property Taxes-Utility Bills-Remodeling-Maintenance
And the list goes on. Not everything is going to apply to you, and different things might come up. The smart way to do this is to make sure you have a proper savings and enough money left over after you pay all your bills.
Home Projects?
The true beauty of a home is making it your own space. Besides slopping on some new paint in your rental, you won't be able to do much else. If you enjoy home projects you will have the drive to be a quality home owner. I have seen couples tackle projects together, or just solo DIY. Either way, if this is what you want to start doing, its time to get away from the rental property.
TLDR: Plan your future, pick the right city, save up, and get pre approved!
I think this time of your life should be a happy and memorable. Buying a more permanent living situation is going to improve your quality of life and give you a great sense of accomplishment. Why do I think that? Because I only recommend the right clients down the path of home ownership. If that is what you want, don't be afraid to contact me. All my contact information are listed on my profile, or you can jut call the office to find a time to meet and talk about where you want go with you real estate future. Real Estate consultations are free with no charge/obligation.
Thanks for reading my blog. Be sure to check out other important EGA content by clicking the links below.

EGA Homes is a Real Estate Agency whose purpose is to enrich the lives of our clients, agents and community through home ownership by delivering results with integrity, knowledge, and passion.